I'm amazed by the gadgets nowadays. The new released versions are getting better and more desirable to own. With all of these, I have a heart for those cameras that can be used underwater. I am not a swimmer nor anyone in the family. I just want to take pictures and have photos under the water for thrilling and awesome experience.
During our celebration two weeks ago, we took the opportunity to have underwater shots in the pool. And here are some of our photos:
MJ with his big eyes...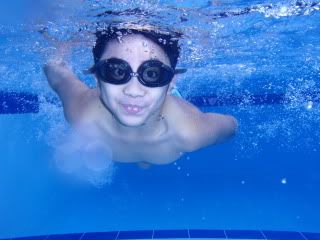 JM was too afraid to dip below the water...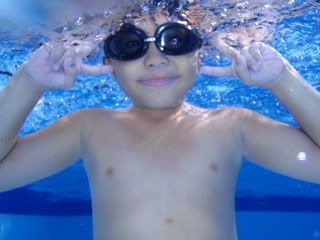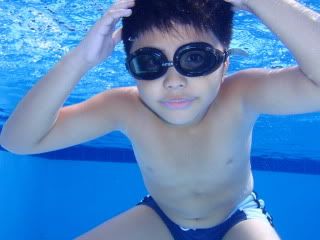 Spongebob :)...
Looks like a pro...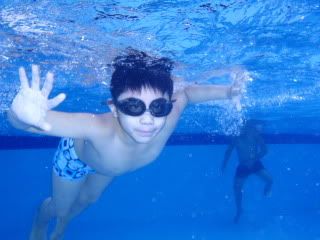 Family photos...