At first, I thought I would be having a difficulty finding today's color theme because I seldom see the Siblings in color orange. After browsing my web photos, I found all these striking orange pictures:
Kuya in orange cape during their Field Demonstration Day...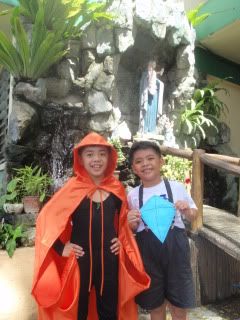 Yaku in orange shirt...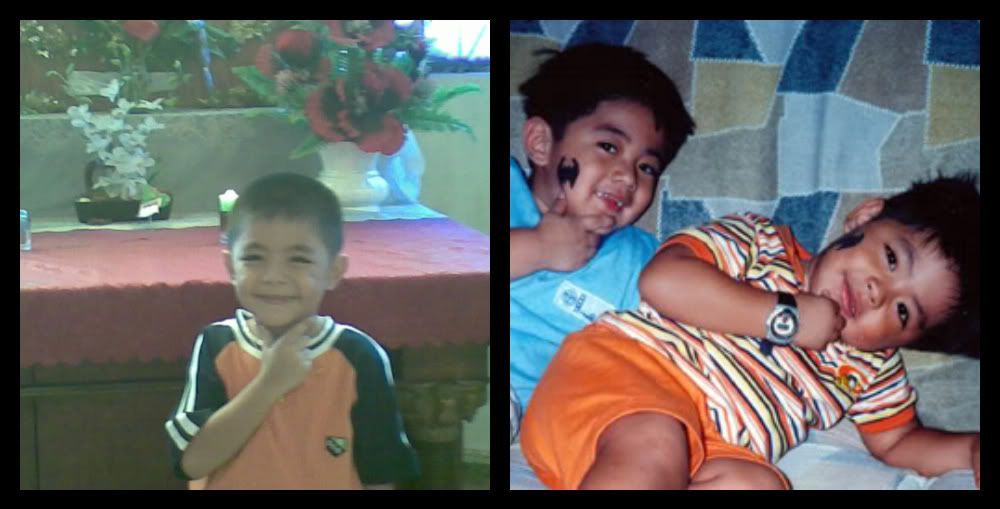 My youngest in orange slide...
Brothers in orange vests...
Orange chair in party games...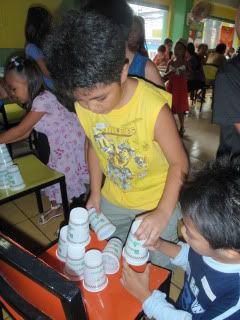 Orange is a combination of red and yellow. The color itself is named after the orange ripe fruit. It is only now that I found out that there are many variations of this color and brown is one of them. Brown is described as an especially dark orange.
(Source: Wikipedia)
Keep reading for more exciting colors this month!
This is my 21th entry for