We celebrated Mother's Day in H2O. The Aqua Room is awesome although relatively small for the five of us. My kids love the aquarium wall and enjoyed watching the variety of fishes coming in and out of our room.
During our overnight stay, we spent most of our time playing in and splashing in the swimming pool. We were able to enjoy also some of the shows held there for free like the Bird Show and Sea Lion Show while were swimming around :).
The hotel is best for families especially for those who have kids less than 12 yrs old since you can share rooms with them free of charge. You are allowed to bring in food inside the hotel room with no corkage fee. It's really a wonderful experience. The discounted price we paid is all worth it.
Strolling around...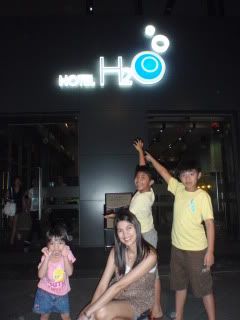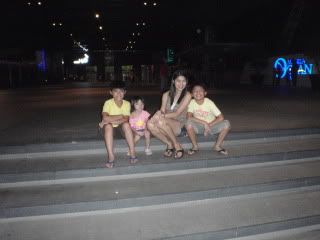 Aqua Room...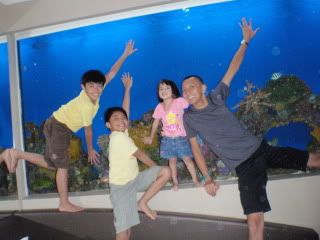 Swimming...