Christmas is not just merely giving gifts. The true meaning of Christmas is not seen by the eyes but felt by the heart.
Christmas originated from the great love of our Almighty Father to us. Because God so loved the world, He has given his only Son so that we may be saved and have eternal life. God loves us so much, by giving us Jesus Christ, whom is the Love of God.
From MJM Siblings Family to yours,
Let us follow this by giving the love back to everyone.
Merry Christmas!!!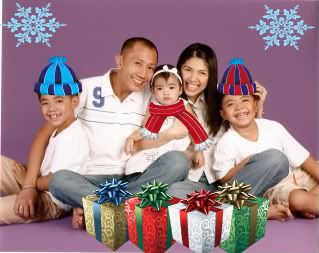 This is my 11th entry for