NDGMs 50th founding anniversary was celebrated last Sept 11. We were in school the whole day to watch the PreSchool and Grade School presentations. My little one performed in the morning while my two boys performed in the afternoon. One of the highlights of the celebration is the presentation of Marian floats prepared and decorated by each Grade Levels which will later be part of the afternoon parade. The Grade Six float won 1st place because of their creative concept of putting a miniature village on the float.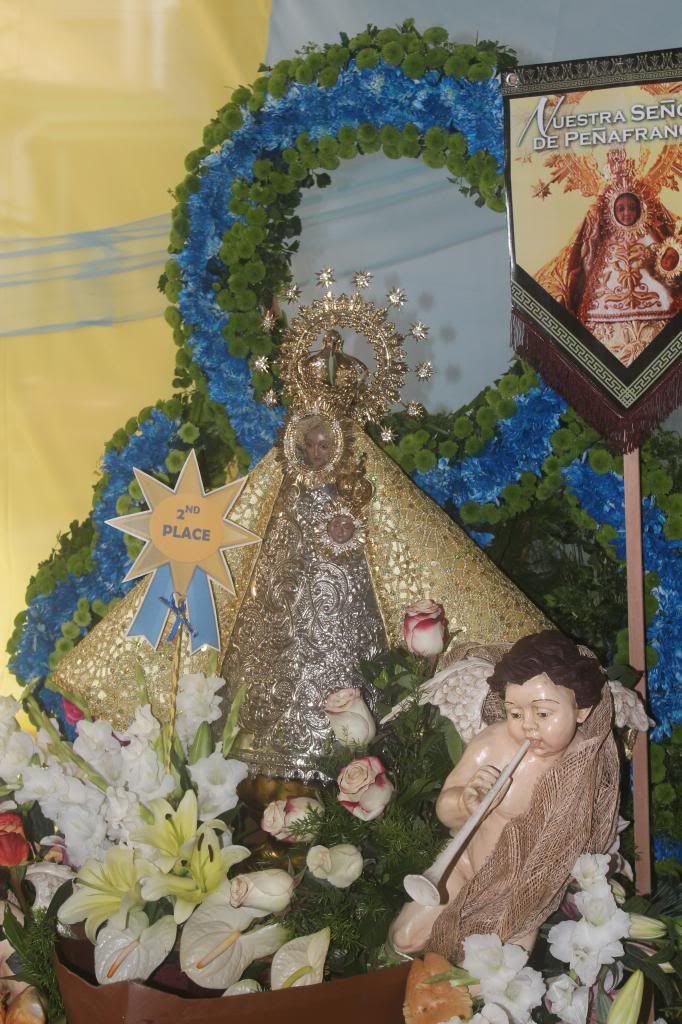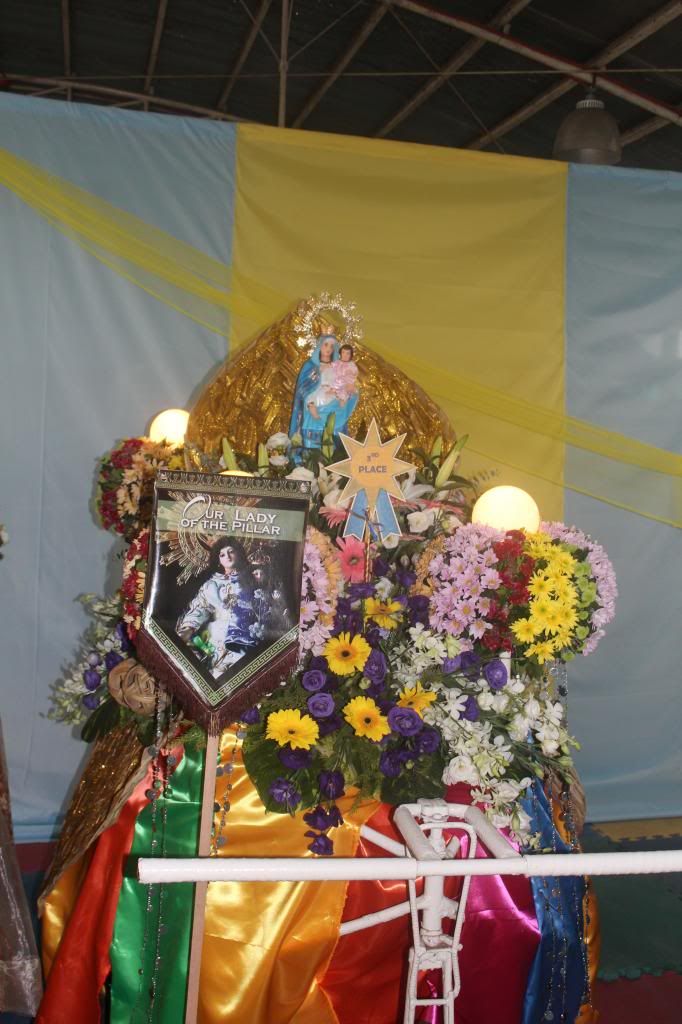 The Nursery level was dressed in an angel costume. My little angel gracefully dances in the front row. We were able to capture her photos effortlessly because she's always looking at us in the audience area whenever our camera is on :). They were awarded as the Most Creative Group while the Kinder Level is the Most Entertaining Group.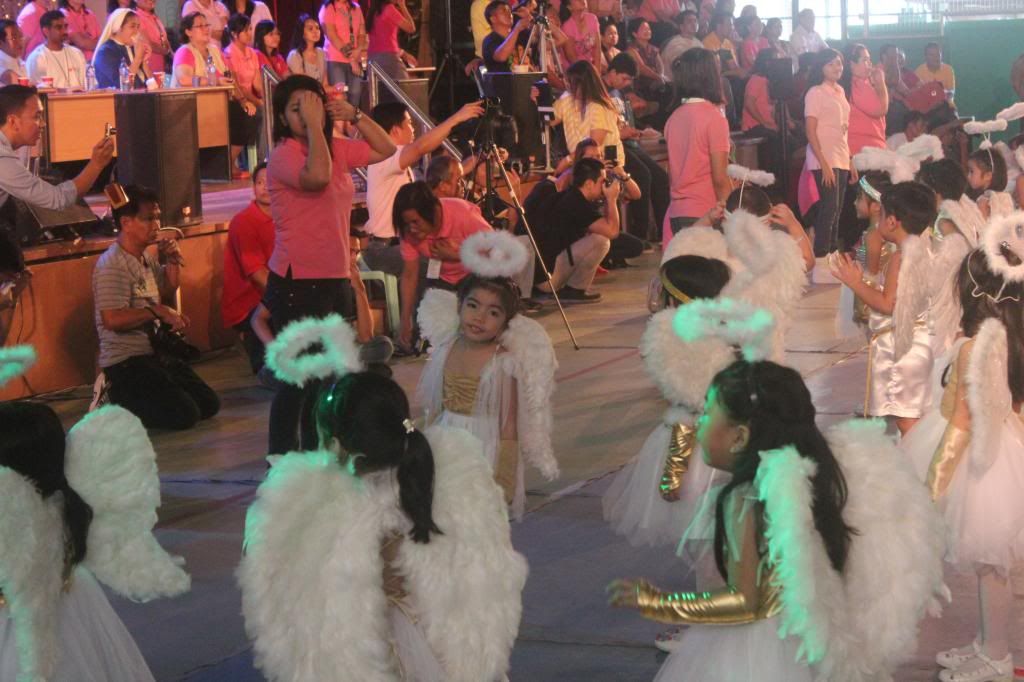 The festival assigned for the Grade Four pupils is the Sumaka Festival of Antipolo. They were dressed in skin toned leotards, vest and skirt made in banig. They have several group formations and some shouting while dancing which was very entertaining. They were shouting: "Suman, Mangga, Kasoy", the famous delicacies of Antipolo.
The Grade Five pupils present the Tuturumba Festival of Laguna. They were dressed in a blue and pink spandex fit jumpsuit with long black hooded cape. They came in the dance floor in a synchronized slow walking with their heads down, dressed in long black hooded cape. And when the music started, they dance and reveal their colorful and festive costumes. Their overall performance was excellent starting from that eye- catching costumes, their grand entrance and finale dance steps make them the best performers.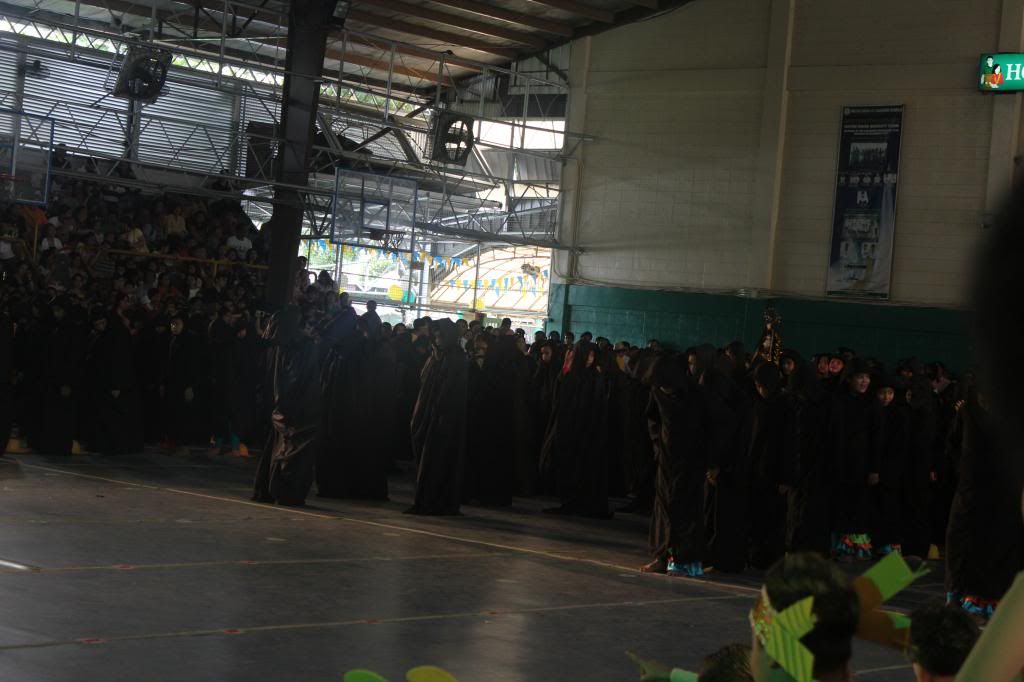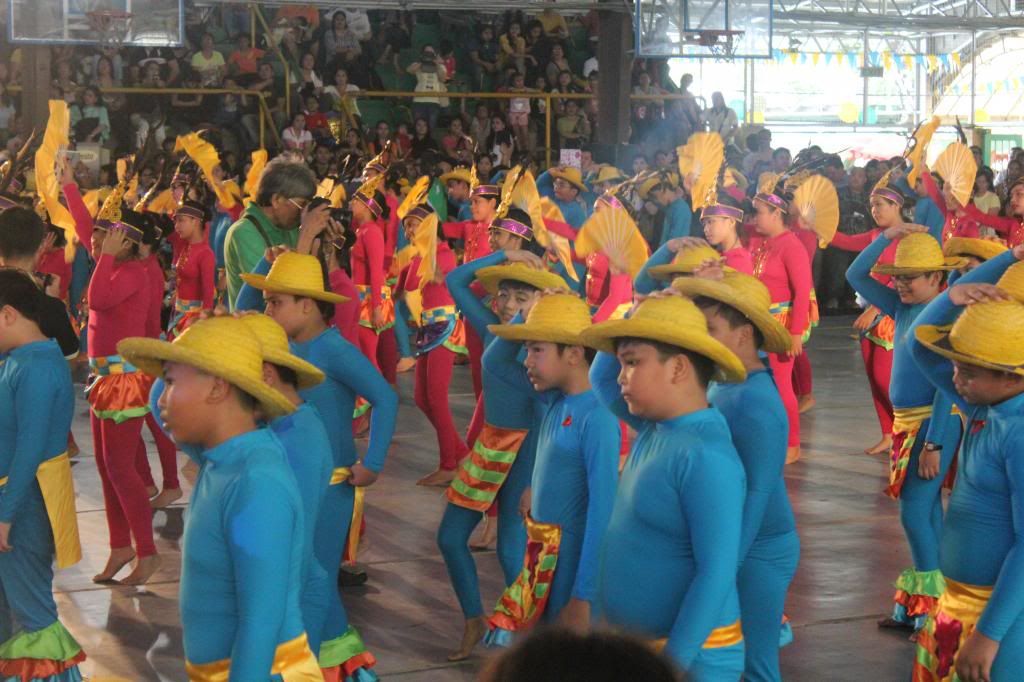 MJ's group won the 1st place while JM's group was 2nd Place.
After the dance competition, we participated in the Marian parade. Majja was one of the angels invited to join in the parade to escort the floats.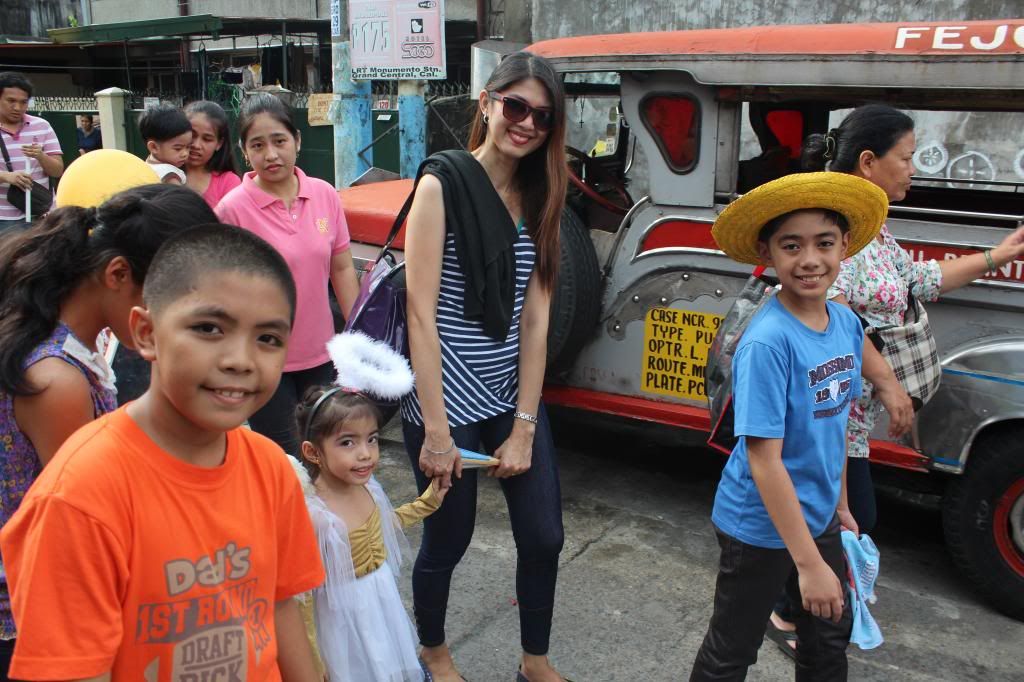 The best performers :)