When my toddler is missing, you can find her here...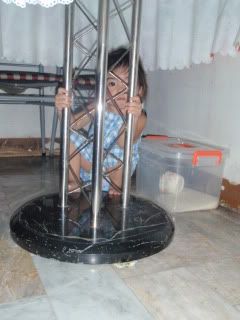 This is her hang-out place. She likes going in here when hiding something from us or just want to have a place where she can be alone :).
Have you already figured out where is this?
It's under our dining table :).