Last Tuesday afternoon, I received a call from my son's school nurse. She told me that my second son had an accident. He was hit by a ball on his head and needed to be brought in emergency room to sew up. I was so worried and restless for my son. I immediately called hubby to fetch Yaku in school's clinic and then to ER. He was at home that time and on a night work shift. I get off work early and hurriedly followed them to the hospital.
They were waiting for the test results of Yaku when I arrived. I have witnessed how they've sew up his one centimeter wound. He's crying while injecting his local anaesthesia. He ends up having two stitches :(. Together with us, is their school nurse who serves as a coordinator of school, hospital and us. All medical bills and expenses are shouldered by the school.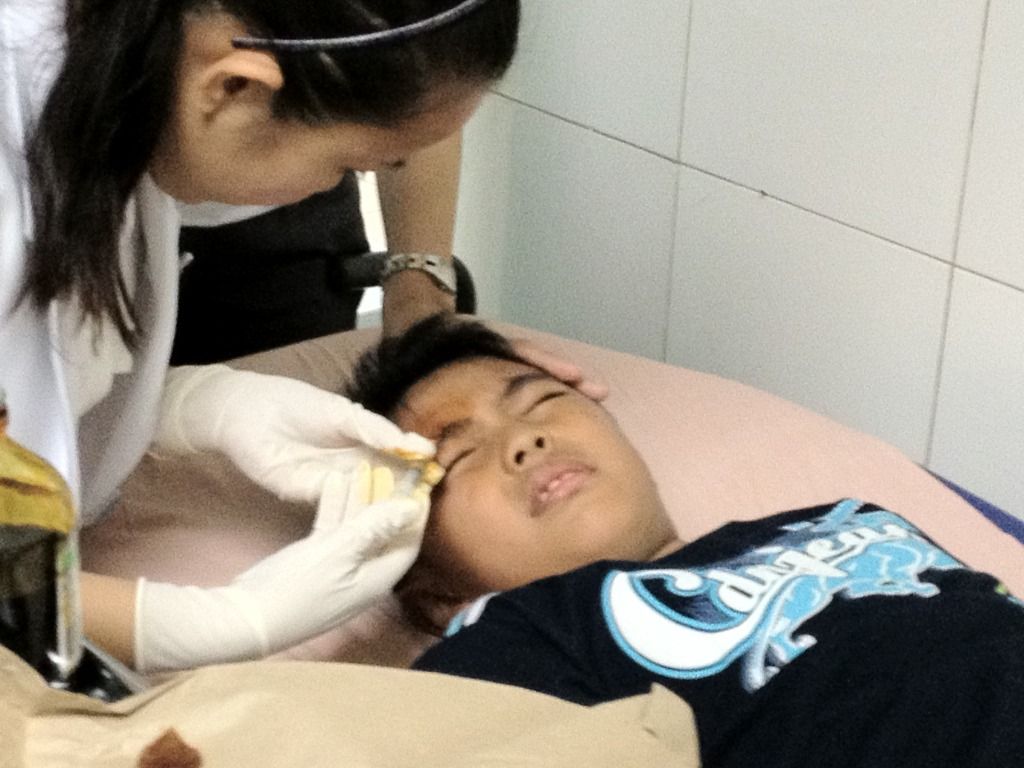 Here's the complete story:
Their class watched a basketball game in gym. Before the game ends, the class was called to their classroom to prepare to be dismissed. JM asks permission from his teacher to go to the gym's restroom first. He was then instructed by his teacher to follow them in classroom. As he was walking and about to leave the gym, he was hit by a ball. He continuously walked outside the gym until one teacher notices his wound and accompany him to the clinic.
Hubby was more frantic than me on the injury. He told me that he questioned all the people in clinic when he came there :).
Accidents are inevitable but could be avoided if extra attention and cautiousness will be given. Alertness and presence of mind is the key and should be observed at all times.