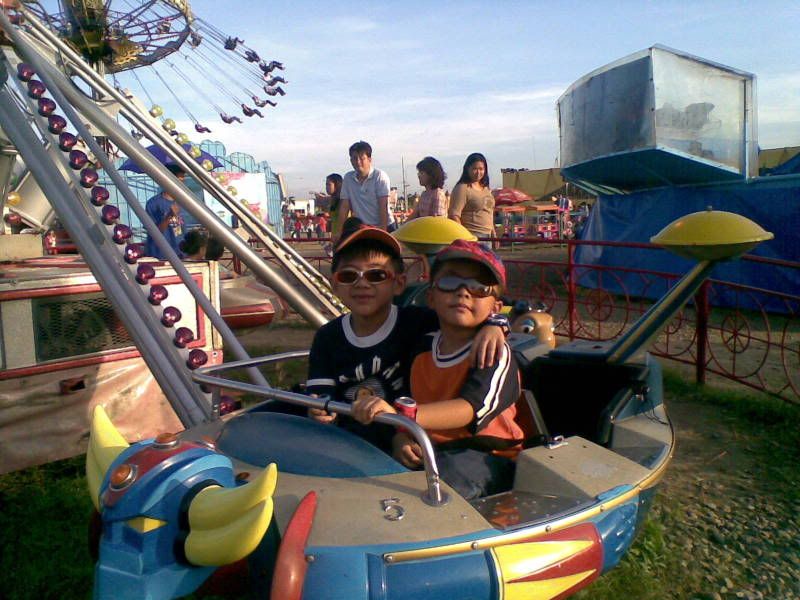 Last Saturday was Yaku's field trip in Laguna. Our first stop was the Galinco factory. This is where the Chips Delight and Smiley cookies are being made. We were supposed to go to the Yakult factory but due to postponement of this field trip last Thursday, we were forced to schedule it on a weekend in which the factory was closed. So we instead go to the Rizal Shrine in Calamba Laguna. I wonder why the facilitator came up with this idea because the Nursery and Kinder students didn't have much idea who Rizal was and wasn't interested on his house nor his memorabilias.
We intended to eat lunch at MOA but unfortunately before we leave the Rizal Shrine, the coaster got flat. So we just ate lunch in the nearest carinderia and waited for almost an hour until the tires were fixed.
We reached MOA at past 1PM and sauntered for 2 hours. Our final destination was the Global Fun Carnival at the back of MOA. It is an open field carnival with same set up that is similar to Star City. Difference is less food choices and you need to pay a separate ticket for the shows. This is the place where the children enjoyed most because they can go as many times as they want in all the rides.