Here are some photos taken on MJMs birthday: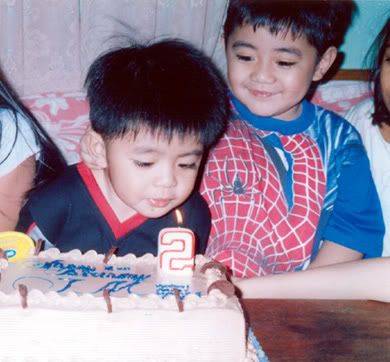 Yaku
was so delighted and cheerful on his birthday while Kuya was a bit irritable.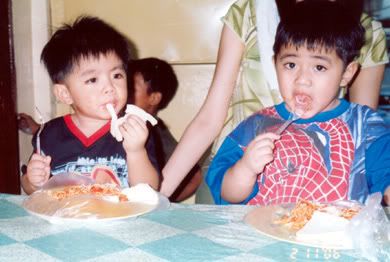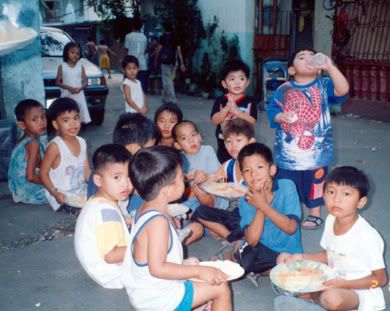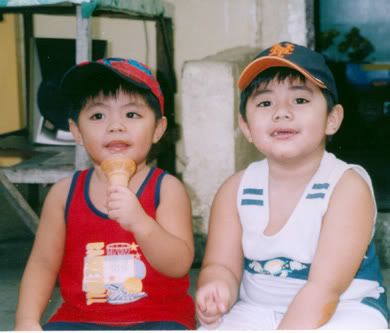 I was distressed by Kuya's condition here. His lips and chin are bruised because of the fall he suffered a week before his birthday. He couldn't able to enjoy the food because his gums are aching.

Children are truly prone to accidents. This is the reason why once you have children, you become obsessed with their protection. You let your imagination go with the worst possible things that could ever happen to them.