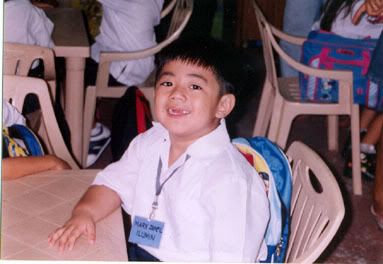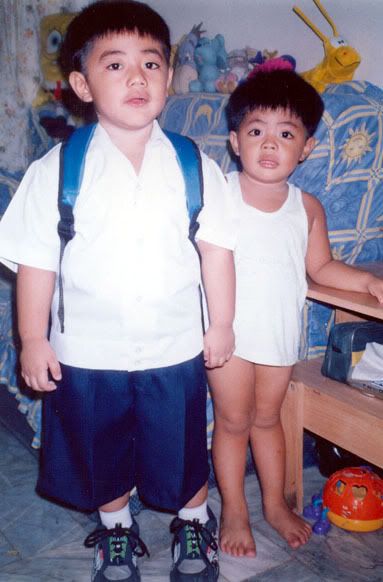 My husband and I were the one who's very excited for our son's new experience. We both took a leave last Monday (June 19) just to witness Kuya's first day in school. I ensure that everything were complete, from his school supplies to his baon. I find him cute when he wore his uniform plus the bag and name plate. His yaya brought him to school, then, we followed later. We didn't want him to saw us so that he could not get used to it. We stayed there for awhile just to make sure that he gets a nice and convenient seat. Parents and Yayas are not allowed inside the classroom so we just went home and will just pick him up after school. His class starts 9am until 11am.

We're surprised when our Ninong came along with Kuya at 10:30am. He told us that the teacher dismissed the class early and that Kuya cried in school because he didn't saw us there.

When we talked to Kuya, he said that he didn't want us to leave him in school alone so we promised him that his yaya will be there to watch him.

We go back to school and interviewed his teacher on how well he did in class. Ma'am said that he's participating in the class activities: he introduced himself and sang. He's just uncomfortable with his cough.